ALL REALTORS ARE THE SAME!!!! (????)
Hmmmm…. not so fast!
Did you know that there are 2,237 licensed realtors in our local area? Did you also know that less than 50 of them actually sell more than 6 homes per year?
Most people are shocked to learn that fact. I know people who think the best way to find an agent is to ask who will cut his or her commission the lowest. Trusting what is probably your most valuable tangible asset to someone who is willing to be "the cheapest" is the absolute WORST way to hire an agent.
So – How do you find the best agent for the job of selling your home?
1) The very first thing you should ask an agent before you allow them to meet you for a listing appointment is "Are you a full time realtor?" Working with someone who cannot devote a normal full time work day to selling your home is guaranteed to hurt your chances of selling for top dollar in the shortest amount of time.
2) Find out how many SELLERS they represented on their own in the last 12 months. Then ask what their list to sell price ratio was during that time. This will give you an idea of the amount of money that could be "lost" during negotiations. If you remember nothing else remember this===> NOTHING IS MORE EXPENSIVE THAN A BAD NEGOTIATOR!
3) What unique marketing will they be doing that is not provided by the brokerage? How much do they intend to personally spend on that marketing until the house is sold?
4) What safeguards do they have in place to prevent an unqualified buyer from getting under contract? (Hint! – pre-approvals are a dime a dozen!)
5) Is the agent willing to place a guarantee on their services? What happens if you are unhappy? Some brokers do not allow agents to cancel a listing contract if the seller is not pleased with the service. Be sure to insist that you will be allowed an "easy exit" if things do not go as expected.
6) Does the agent have a proven pricing strategy? What is the absorption rate for homes in your price range and how does that affect pricing?
7) It's critical to hire an agent who has local knowledge of the property you're selling. Decide for yourself if the agent has in-depth knowledge of the market and the comps that are presented to you. Do the comps make sense? Are they relevant to your property? Were any of them sold in a distressed situation such as divorce or bankruptcy? Money can and WILL be left on the table if you do not have the behind-the-scenes knowledge of other sold properties being used to price yours.
In conclusion….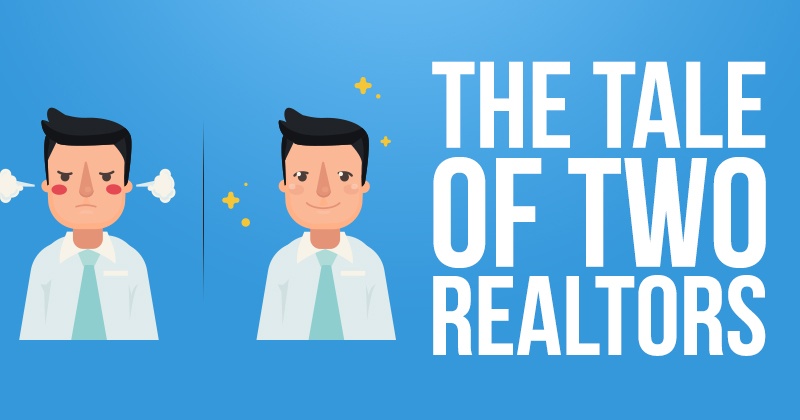 Not all agents are created equal. Professional degrees, experience in finance and marketing, and a successful sales history will greatly influence your outcome.
Do your homework and you're sure to find a pro who you are confident you can TRUST, who will deliver a stellar experience and outstanding results!
CONTACT US BELOW TO FIND OUT MORE!